12th Annual Poker Friends Forever Holiday Party
Join us on Friday, Dec 4th, 6PM PST on ZOOM!
This year has sure been a dandy, eh? Sooo many changes…. well, Covid isn't stopping us from our annual fun! In fact, we now can embrace those who have never been able to join us since we're hosting our PFF Holiday Party, VIRTUALLY!
Even though we can't enjoy all the yummy treats of our annual pot luck, we can still enjoy our crazy gift exchange! Are you in? It will be fun!
I'll set up a Zoom meeting and we'll do it from the comfort of our own homes. Sure, you can still wear an Ugly Sweater, goofy hat, or whatever, just be ready for some fun!
THIS IS THE SCOOP – IN ORDER TO PARTICIPATE:
YOU MUST RSVP BY DEC 3rd (In order to prepare!)
You must have access to a webcam and microphone and be able to attend a ZOOM meeting/gathering.
In order to play the game, everyone provides a gift for the gift pool and it should not exceed $20 in value.
Once the party is over, you agree to send your gift to the person who won it!

TIPS: Might want to think smaller sized gift items since shipping can be costly on big items! Just a thought. =)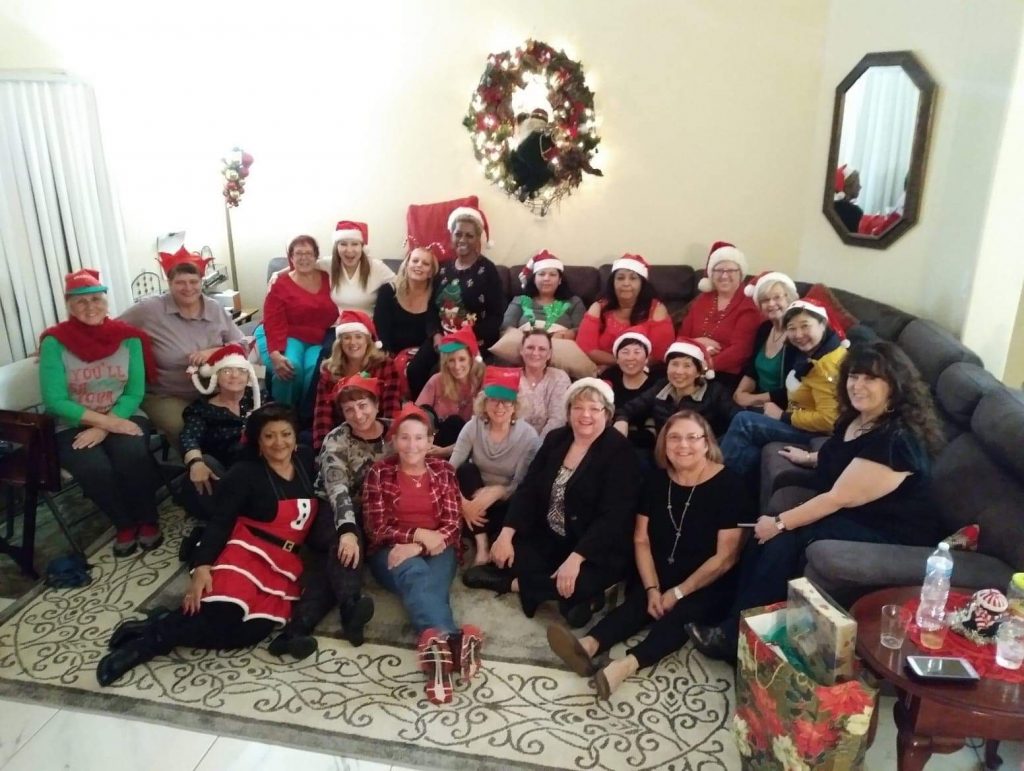 HOW THE GIFT GAME WORKS:
On our Zoom call, everyone's name is added to a basket and I'll draw one name at a time. The person called will share with the group what gift they are putting into the pool. (So no need to wrap it!) We'll continue to go down the list until everyone's gift has been shared.
YOU NEED TO TAKE NOTES OF THE GIFTS! This way, you know WHO has WHAT =)
After all the gifts have been viewed, an assigned a number to each person is drawn once again from a basket. The number drawn get's to chose a gift they want from the gift pool. (Remember those notes? This is where it's important!)
After number "1" selects a gift, then "2" may either select a different gift OR STEAL #1's gift. If they steal, then the person left with nothing may select a new gift, and so on. A gift may not be stolen more than twice! Once stolen twice it is no longer in play and "Frozen".
WILD CARD – (Hey, we're gamblers… there has to be a wildcard!)
The LAST person to be drawn may steal any gift, no matter if it's frozen or not. This will open the game up once more until all gifts are satisfied. =)
Soooo, if you're "IN" for the fun, just fill out the form below and I'll send you all the Zoom meeting information closer to the time. IF YOU COMMIT, don't flake. It will take lots of coordination to do this… so check your availability before you register. AND…. we'll see you on the 4th!