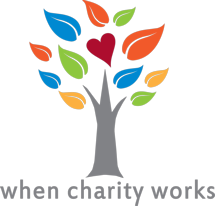 After 20 years of working in the non-profit sector as a therapist and social services administrator, Lupe left her profession to pursue  a new career in computers.  The computer world is what led her to the online poker world.  However, her heart has always remained in charity work and non-profit program design.
Year after year she volunteered her services in the community. This allowed her to evaluate areas of need and put together programming to meet those needs. In doing so, she decided to formalize the work that was being done by forming When Charity Works, a Nevada non-profit organization with 501 (c) (3) status serving Nevada families.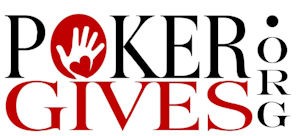 Poker Gives is the Poker Fundraising and Military Support Division of When Charity Works,Inc.
Poker Gives was originally founded by poker industry professionals Mike Sexton, Linda Johnson, Jan Fisher, and Lisa Tenner as a way for poker players and the poker industry to give back to worthwhile charity organizations.
In early 2015, the founders passed the baton to Lupe who was a board member of Poker Gives and the CEO of When Charity Works. The new mission of Poker Gives is to raise funds through poker events and private donations and distribute them on behalf of the poker world to military families and homeless veterans.
Money is raised in a variety of ways including private donations from poker players, auctions, poker tournaments, home game fundraisers, and other poker-related activities. Poker Gives will be adding more and more organized opportunities to raise funds and hopes to raise the bar and achieve a higher goal each year.
For more information, visit www.WhenCharityWorks.org or Poker Gives.org